Ovida umbrella customized leopard umbrella rainbow edge lady fashion women umbrella
Product Detail
Product Tags
Ovida umbrella customized leopard umbrella rainbow edge lady fashion women umbrella, pink umbrella, green umbrella
The 8ribs lady fashion women umbrella, leopard edge, fabric cover handle, Japanese umbrella.
Basic metal shaft, fiberglass flexible ribs umbrella, Japanese women umbrella shaft always make in 8mm small and long handle umbrella.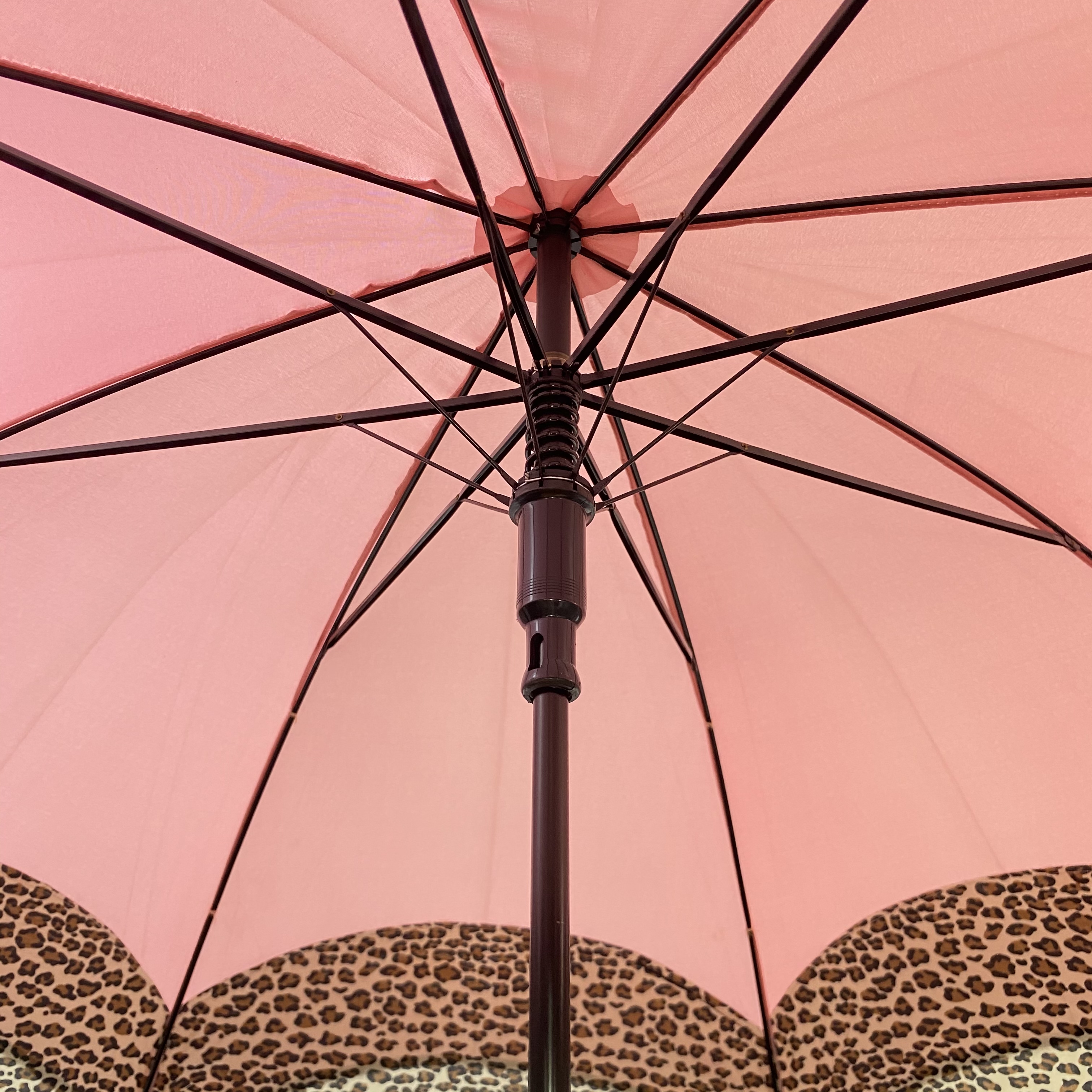 The stick J shaped handle umbrella, long J shape handle lady fashion umbrella, easy carry curve handle umbrellas.
About this item
EASY AUTO OPEN FUNCTION: Just press the button to open! Smooth-Touch open allows for control, and handling. It is easy to operate in one hand, fast, reliable and convenient
ULTRA STRONG FRAME: Many frame use metal materials only, this umbrella ribs with flexible fiberglass, so it is stronger than metal one.
HIGH GRADE PONGEE FABRIC: The fabric is high density water repellent and dries quickly, it won't absorb the water. Simply shake gently after closing the umbrella, then all the drops will easily fall off. The fabric with full panel printing logo, it is customized umbrellas.
CLASSIC AND NEAT DESIGN: The longer J shaped handle design fits perfectly in your hands and is easy to carry. When not in use, the matching Pongee pouch encloses the umbrella to keep the umbrella sleek and neat
BEST CHOICE: This classic aluminum umbrella is definitely your best choice! It makes for a great gift for your friends and family, and is sure to exceed all expectations
You just need to send your inquiry to our email address info@ovidaumbrella.com
---
---
Next:
Ovida promotional advertising logo prints cheap dome umbrella plastic bubble umbrella clear transparent PVC umbrella
---