Ovida Hot sell Automatically Open Umbrella Smile Face Cute Pattern Custom Printing Plastic J shape Kid Umbrella
Product Detail
Product Tags
Ovida Hot sell Automatically Open Umbrella Smile Face Pattern Cute Printing 19 Inch 8K Ribs Kid Umbrella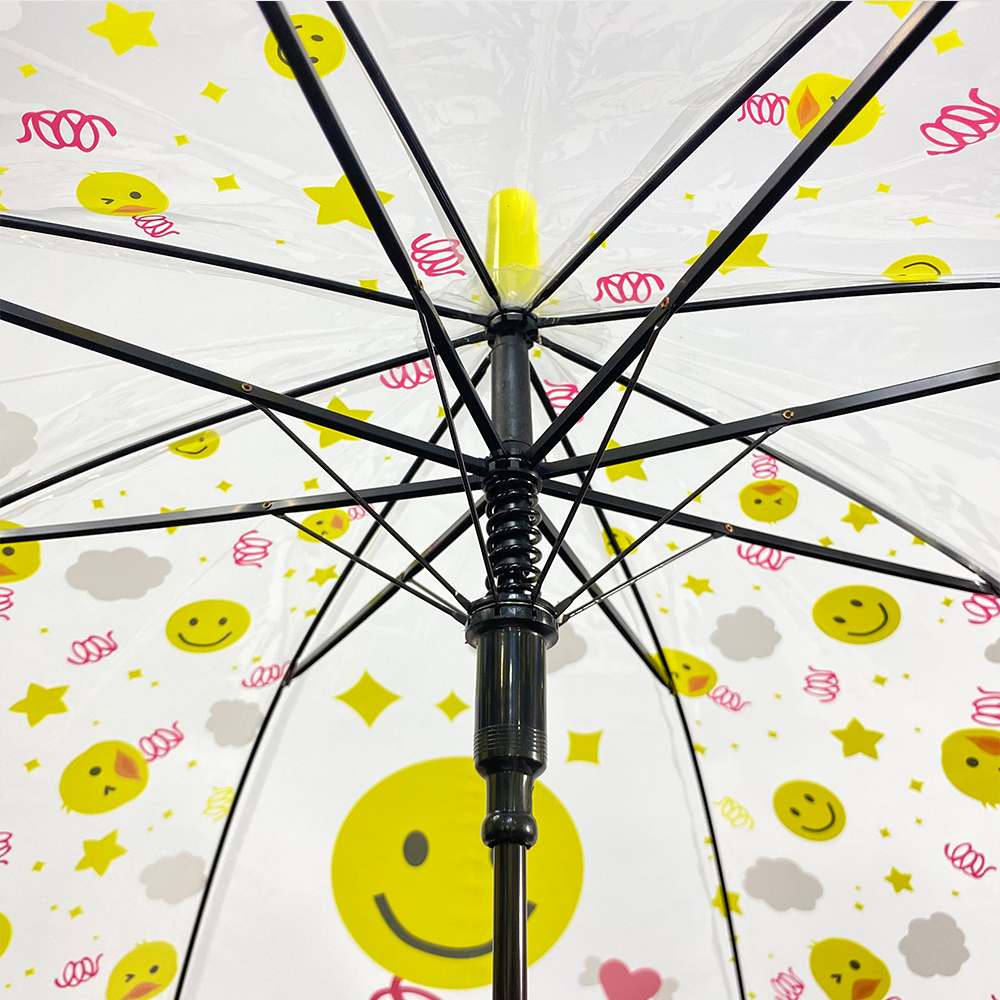 The EVA umbrella inside with iron frame is strong and durable, yellow and pink J shape Handle.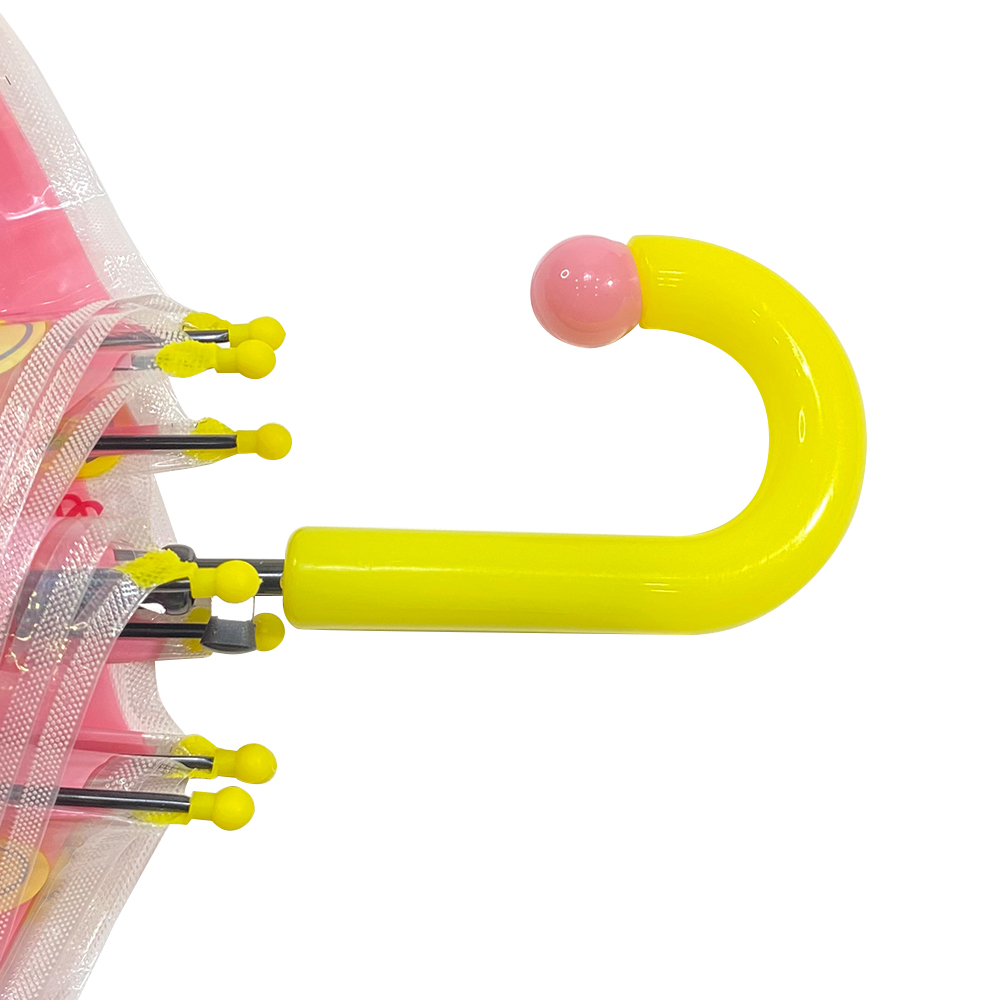 Automatic open fashion kid umbrella,  clear EVA safety kids umbrella.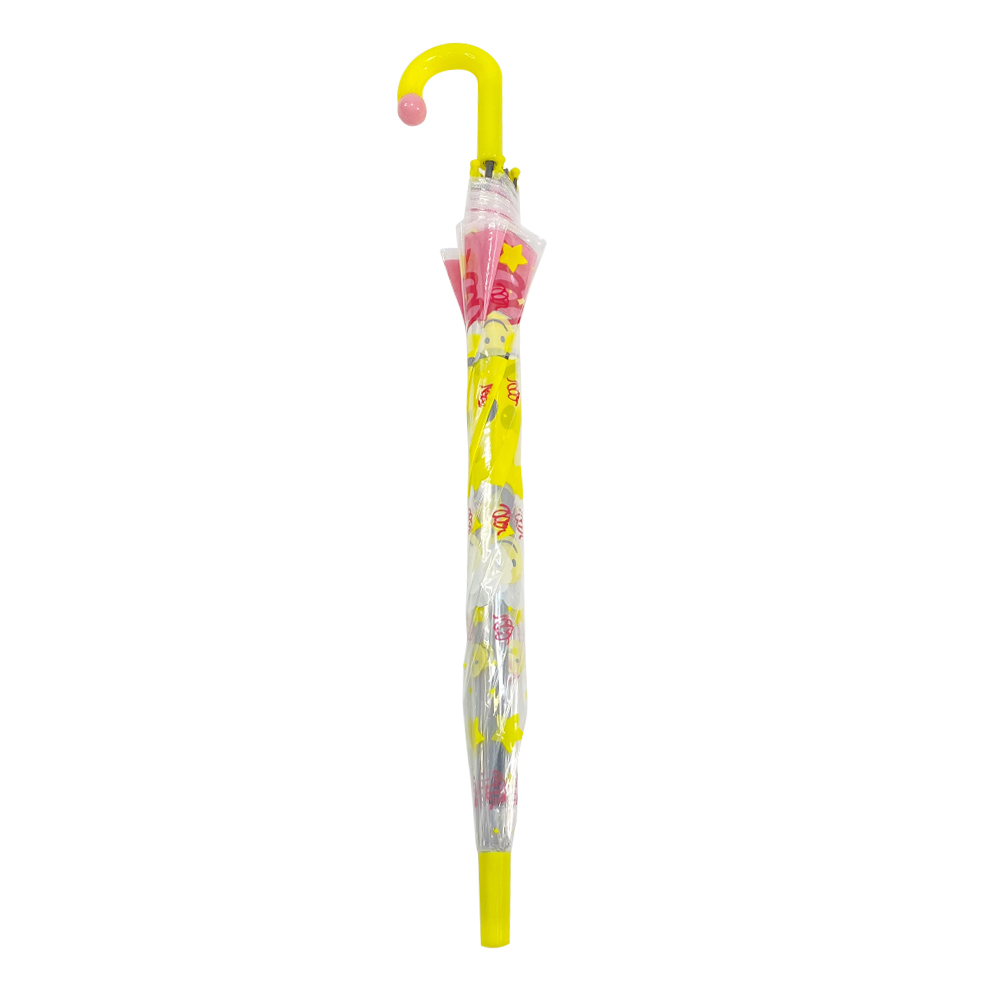 Easy open J shape plastic handle umbrella, hot sell kid popular umbrella.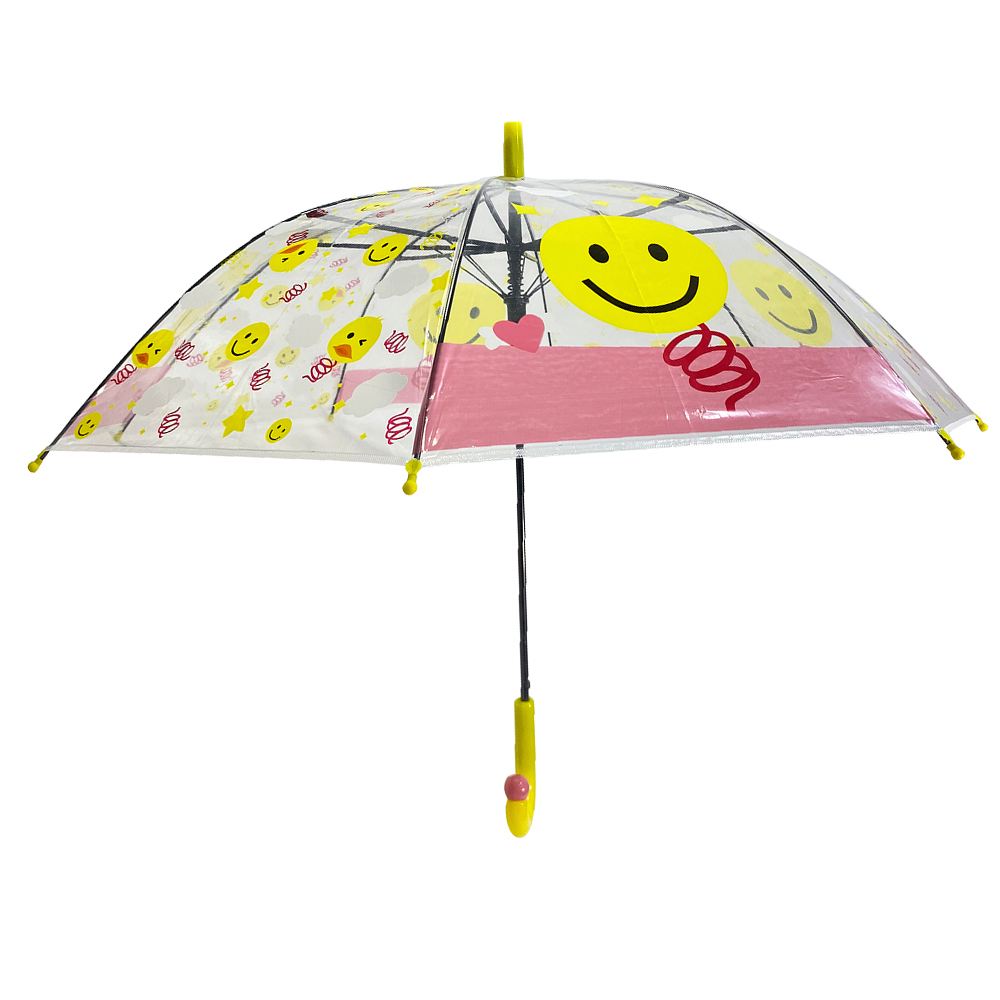 About this item
This imprinted umbrella is there to keep you dry during the spring showers.
Kartoon pattern cute color design is unique and attracts attention to your logo.
Automatic opening feature makes this umbrella easy to use quickly.
Durable metal frame is strong against harsh winds.
Size: 19″ inch

If you need this umbrella faster, contact info@ovidaumbrella.com

See where you are going and protect more of what needs protecting. Look no further than the classic bubble umbrella. The bubble, or clear umbrella, is a timeless fashion statement that never runs out of style and fun.
You just need to send your inquiry to our email address info@ovidaumbrella.com
---
---
Previous:
Ovida Hot sell Automatically Open Umbrella Cat Flower Pattern Cute Printing Red Kid Umbrella
Next:
---