Ovida China Factory Automatic Open Custom Print Safety Kids Umbrella With High Quality For Children
Product Detail
Product Tags
Model No.: KA002D
Introduction:
Safety is the most important things for kids, with this safe automatic open umbrella will keep kids away from dangerous.
Umbrellas Structure Details:
Color kids umbrellas with custom lovely design.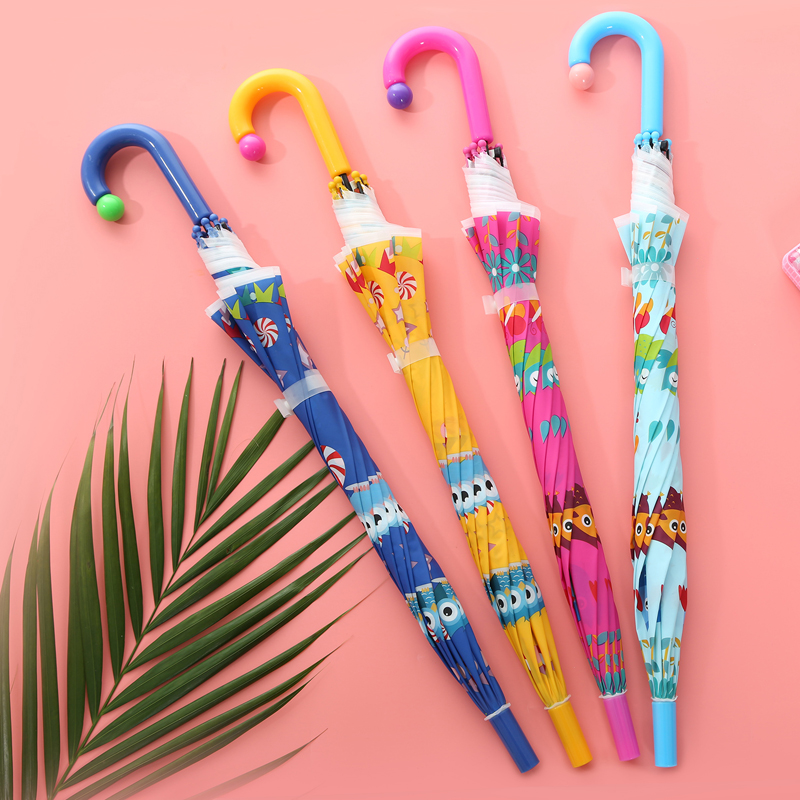 With multi color and lovely fabric design.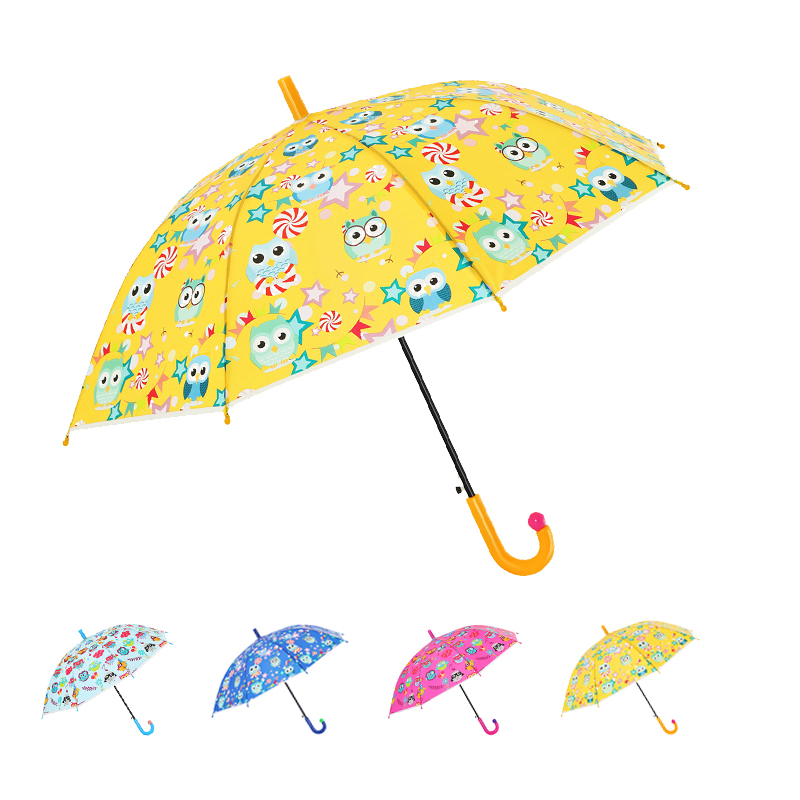 Safe umbrellas structure with high quality.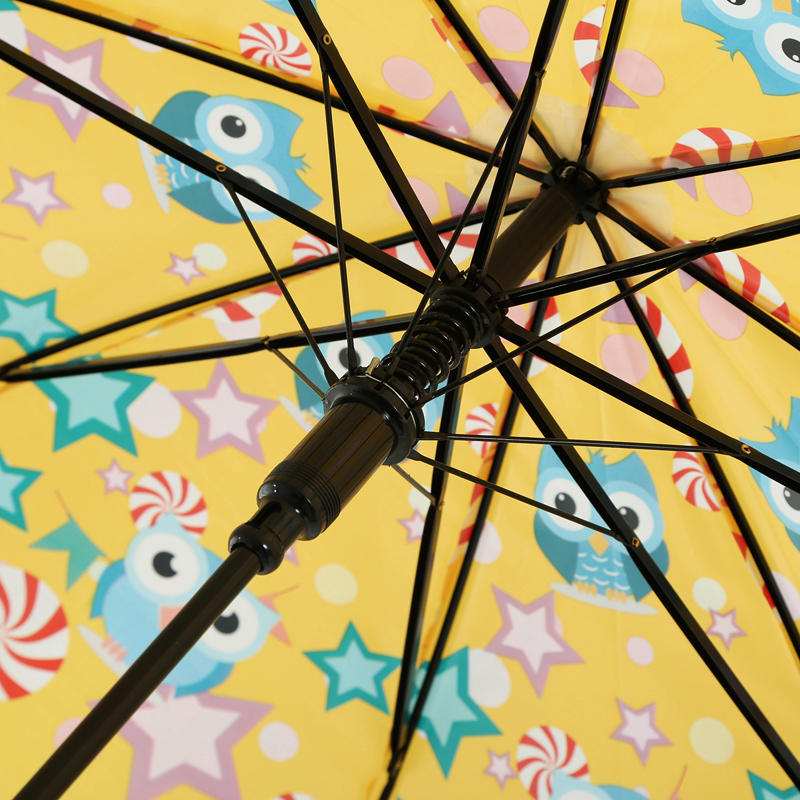 Lovely plastic yellow and pink handle, makes this umbrella more beautiful.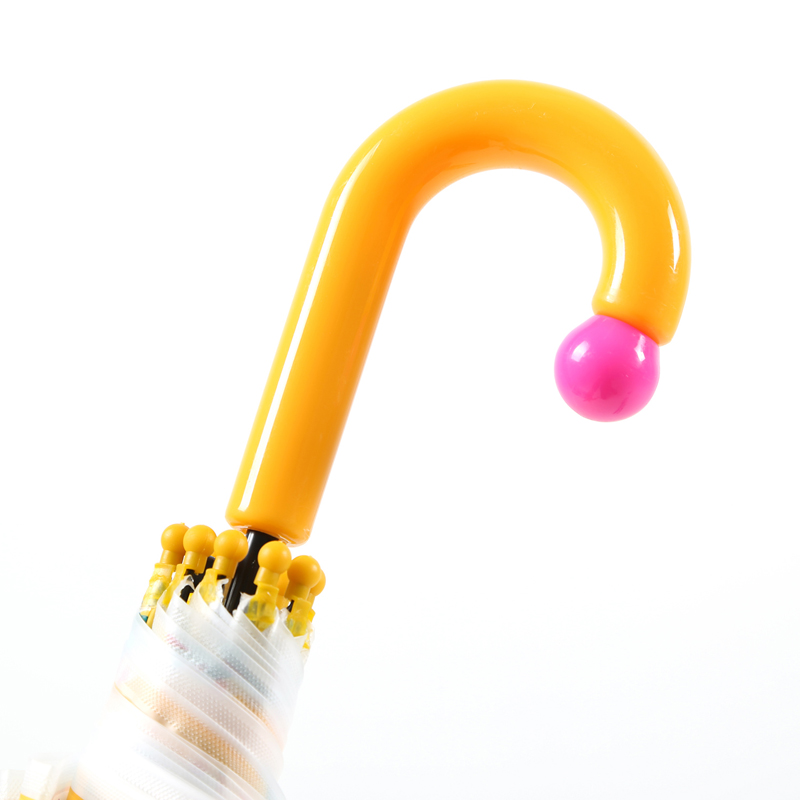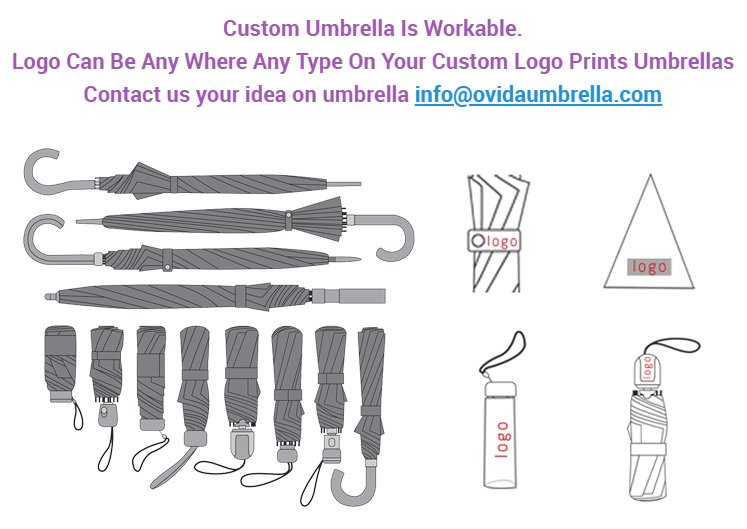 Product description:
This is 19inch 8ribs custom design kids umbrella with high quality waterproof POE fabric design makes this umbrella more elegent.
The automatic open makes opening easy, when your kids use this umbrella they will keep in safe area.
With the plastic J shape handle design, lovely pink button are very lovely.
At the same time we can custom made for you, if you want to have the umbrellas with your logo or design, please feel free to contact with us:
Cell: 0086 131 6391 0202 (Whatsapp/Wechat)
E-mail: info@ovidaumbrella.com
---
---
Previous:
Ovida Fiberglass Frame Windproof Aluminum Golf Umbrella With Self-Opening Function Sliver Coating Summer Umbrella.
Next:
Ovida 27 Inch 8 Ribs Custom Logo Prinitng Colorful Fiberglass Frame Gift Umbrella For Promotion
---